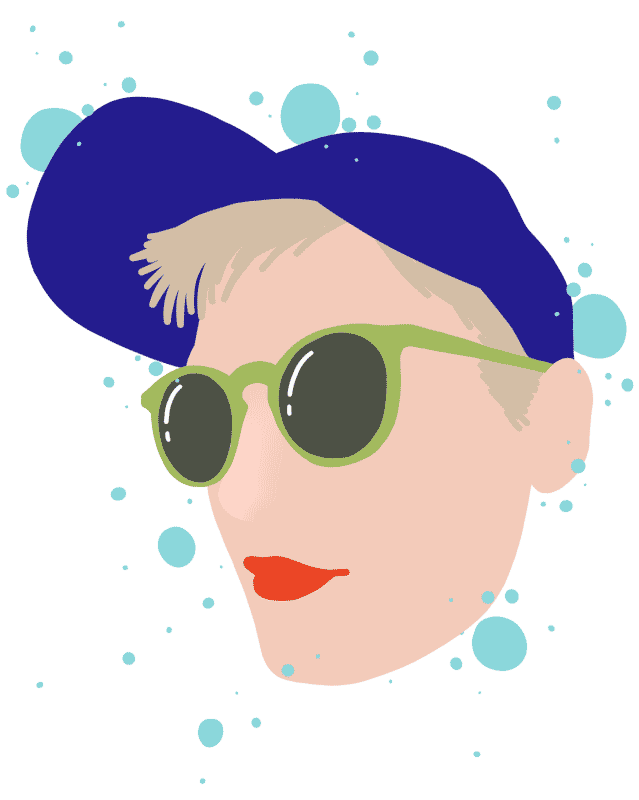 I've always had a rather holistic approach
to creating moving images. I love mixing cel animation with live footage, I like playing with objects in stop-motion, designing motion graphics, taking my camera out to the streets, or spending hours to bring a logo animation to perfection.
Growing up in a small town in the Austrian Alps
, at the age of 16 I put all my savings towards my first video camera (a tiny little miniDV), and my life has been centered around still and moving images ever since.
I had my first paying videographer jobs in my early twenties
while still finishing my BA at the University of Vienna. Around that time, I also started dipping my toes into the world of 2D animation, stop motion, and mixed media motion graphics, and in the following years went from filming behind the scenes work for magazine shoots to creating visuals for a big annual film music gala, to running full service video productions and doing motion graphics work for ad agencies, to directing national and international TV commercials.
Moving to New York City in 2015
, I felt inspired to create more work that is meaningful not only to me, but might hopefully bring fresh insights, ideas and inspiration to others. I'm currently working on my first feature documentary about the lives of female musicians in New York, which will be completed in 2020.